Bonjour,
Le projet suivant correspond à vos critères d'investissement
------------------------------------------------------------
SOURCE: UK Angel Investment Network
TITLE: 25% ROI - Bridgng Loan fund, no profits taken till investor returns are met. Excellent team.
SYNOPSIS:
Established Bridge Finance Lender - full legal and due diligence process overseen by Flint Bishop to provide the lender with transparency and security. All loans are secured against property. They are now looking to establish fund.
PROPOSAL SUMMARY:
Established Bridging Loan company are now looking to establish a bridging loan fund that offers investors a 25% ROI. The management will not receive any income/profits until investors targets have been met ensuring that the company is working in the best interests of the investor and prevents needlessly extortionate management fees.
The company has provide short term privately funded bridging loans, all safely secured against property with a full legal and due diligence process overseen by Flint Bishop solicitors, who work on behalf of the lender/investor and secure their name at the land registry for ultimate security.
A typical bridging loan can take between 5-7 days to facilitate following the initial inquiry. How often there are a number of attractive loan inquiries with appealing loan to values that are looking for funding within a 24-48 hour period. At the moment these opportunities are being missed.
This problem can be solved with the creation of a privately held fund - Investors will be given a 60 day period in which they can withdraw their funds and are offered an ROI of 25%. Investment levels are capped at between £15,000- £25,000 to provide the returns promised.
This proposal is supported by a highly experienced team who are already successfully providing bridging loans and go through an exhaustive due diligence process to take as much of the risk out of the investment as possible.
MANAGEMENT TEAM:
Director / Aged 45
· 17 years as IFA.
· 4 yrs in development + sales of property both in the UK + abroad.
· Managed Cape Verde project of £140 million.
· Last 21 years centered around investments.
Shareholder
· 16 years as professional footballer.
· 10 years IFA experience.
· Owned sub-prime mortgage packaging business from 2003-2008.
RETURN ON INVESTMENT:
Investment sought £15,000- £25,000 Providing investors with a 25% return. The fund will not receive any profit unless these targets are met.
CAPITAL NEEDED: 29,808 EUR (£25,000)
MINIMUM INVESTMENT: 17,885 EUR (£15,000)
REGION: East Midlands
INDUSTRY 1: Financial, Business & Legal Services
INDUSTRY 2: Building Services & Products
INVESTOR ROLE: Silent
BUSINESS STAGE: Profitable
INVESTMENT REASON: Other
POSTED: January 30, 2012
------------------------------------------------------------
Pour demander plus de renseignements sur le projet de l'entrepreneur, veuillez ouvrir session à
http://www.reseaufinancierfrancais.com/outils_investisseur?op=ip1&pid=11287cb54c0391e55014b34b3d7c88c4,
cliquer sur l'onglet "Contact" et puis sur le bouton "Contacter l'entrepreneur".
Si vous voulez modifier vos critères d'investissement veuillez ouvrir session à www.reseaufinancierfrancais.com/outils_investisseur/35.
Meilleures salutations,
Mike Lebus
Réseau Financier Français
www.reseaufinancierfrancais.com
"Un lien privilégié entre les Entrepreneurs et les Business Angels"
The content of this promotion has not been approved by an authorised person within the meaning of the Financial Services and Markets Act 2000. Reliance on this promotion for the purpose of engaging in any investment activity may expose an individual to a significant risk of losing all of the property or other assets invested.
This communication is made available in the United Kingdom to Retail Clients, Professional Clients and Eligible Counterparties as defined by the FSA and to persons falling within the "Financial Services and markets Act 2000". Persons who have received this communication should not rely upon it alone, and should seek professional advice if necessary.
_________________
A votre écoute
Mr Delwak A
(alias: SNIPPER02)
-Admin Principal de votre réseau social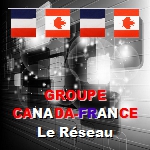 Coordonnées:
Mon groupe FACEBOOK :
https://www.facebook.com/groups/groupe.canada.france
Mon Consultant :
http://tmc-consulting-club.1fr1.net
Mon Réseau social :
http://groupe-canada-france.forumactif.org
Mon Club Formation :
http://groupe-canada-france.moncontact.com